What you need for Homemade Stain Remover
Dawn Ultra Dishwashing Liquid Blue
Hydrogen Peroxide
Baking Soda
Bowl
Tablespoon
Instructions for DIY Stain Remover
Step 1 - Mix together 1 t Dawn (recommend the Dawn Ultra Dishwashing Liquid Blue, 4 T Hydrogen Peroxide , and 2 T Baking Soda. Mix it together.
Step 2 - Add a couple spoonfuls onto the stain and scrub with a tooth brush or scrub brush. The stain won't start to immediately disappear. Let it sit for an hour or overnight.
Step 3 - Wash on a regular cycle and it is clean again.
Before: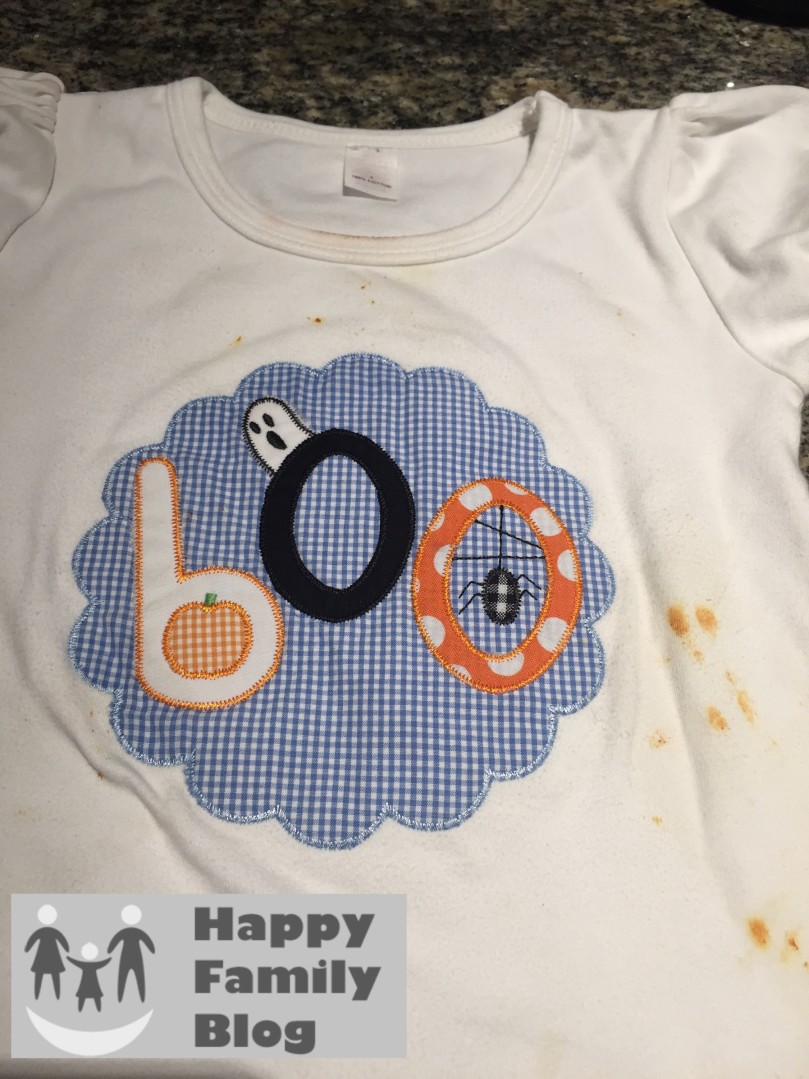 After:
Before: