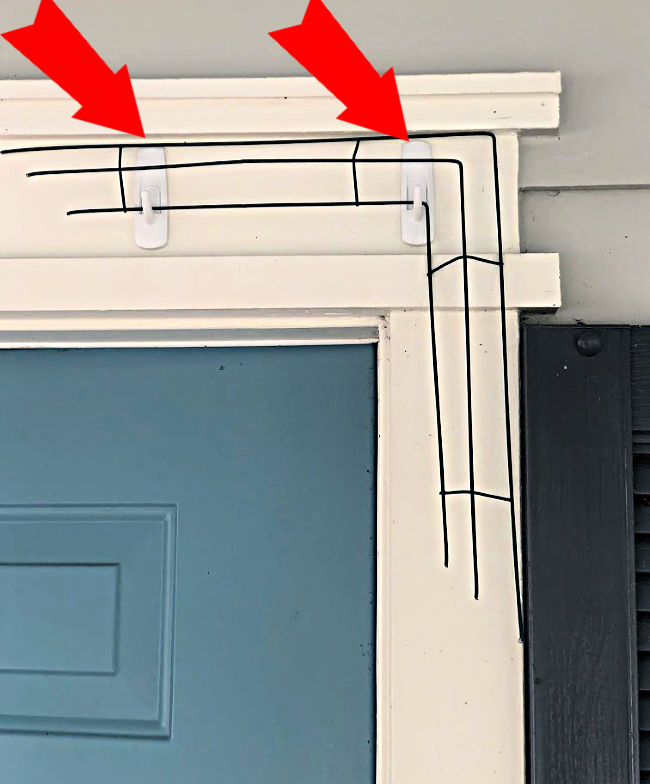 I am creative and have no idea where my ideas come from. This fall decorating idea just popped into my head. Adding fall decor to your entry and front porch is the perfect way to greet guests through the season. You can see more of my crafts and creations here.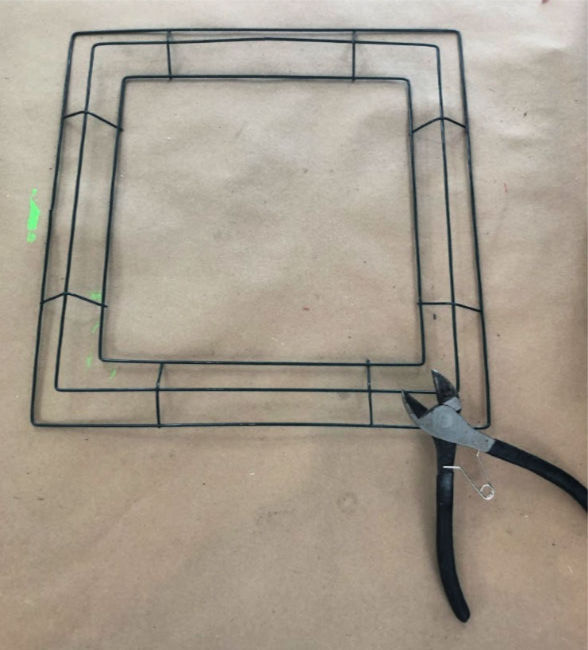 This project begins with a 16″ square wire wreath form.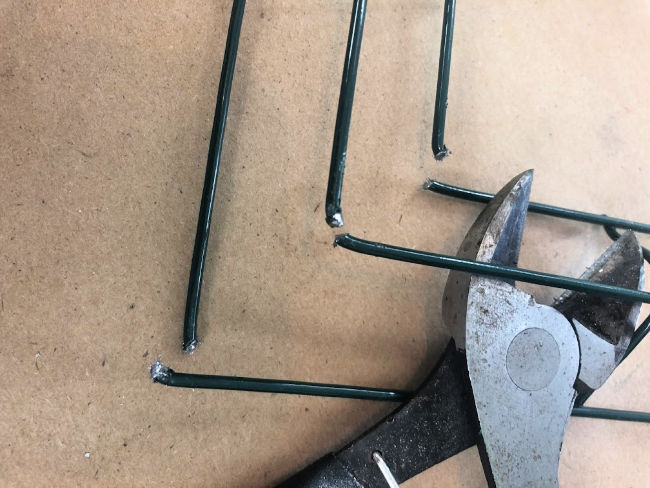 Take a good pair of wire cutters and snip through all three of the wires in two opposite corners of the wreath.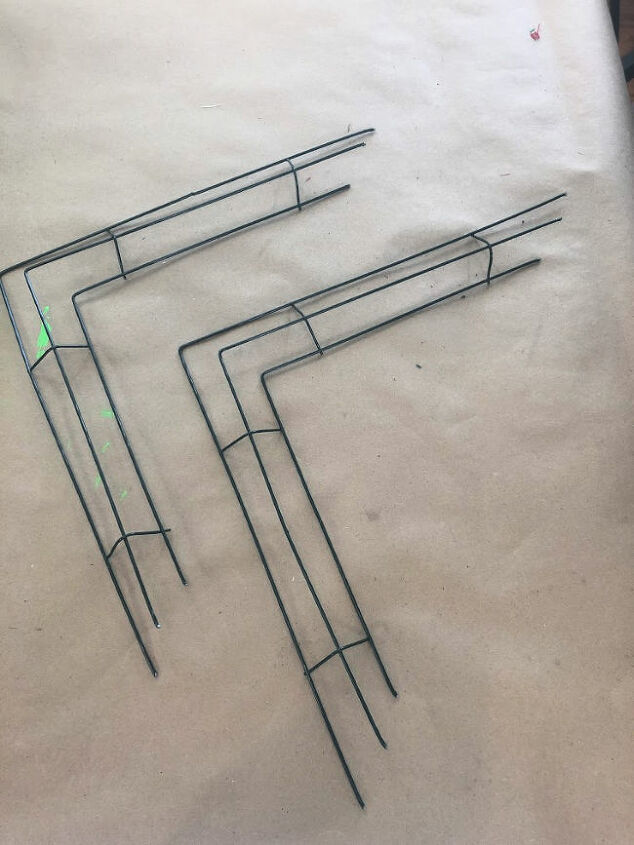 You will have two pieces as shown above after cutting through the wires.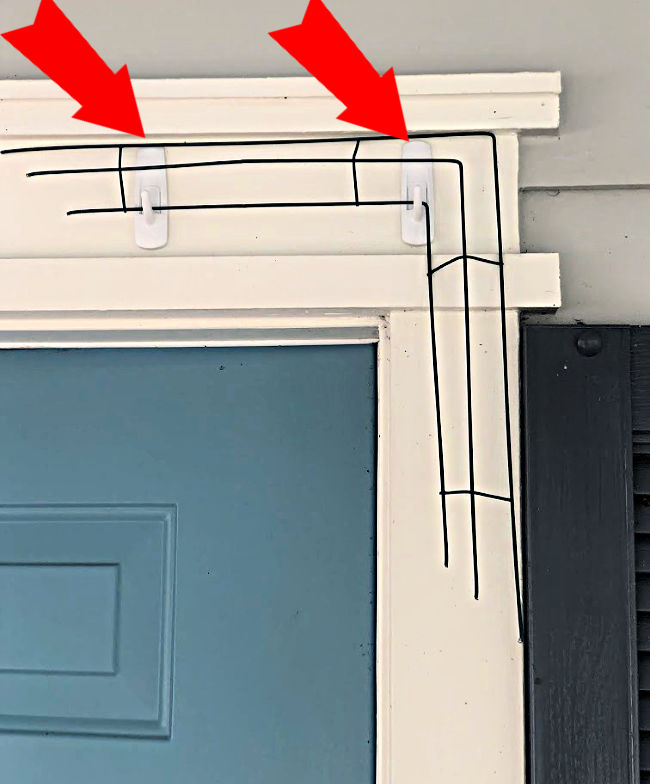 Attach two Command hooks to the frame around your door so half of the frame will fit the edge of the door as shown above. After attaching your hooks, take your wire back down so you can make your decoration.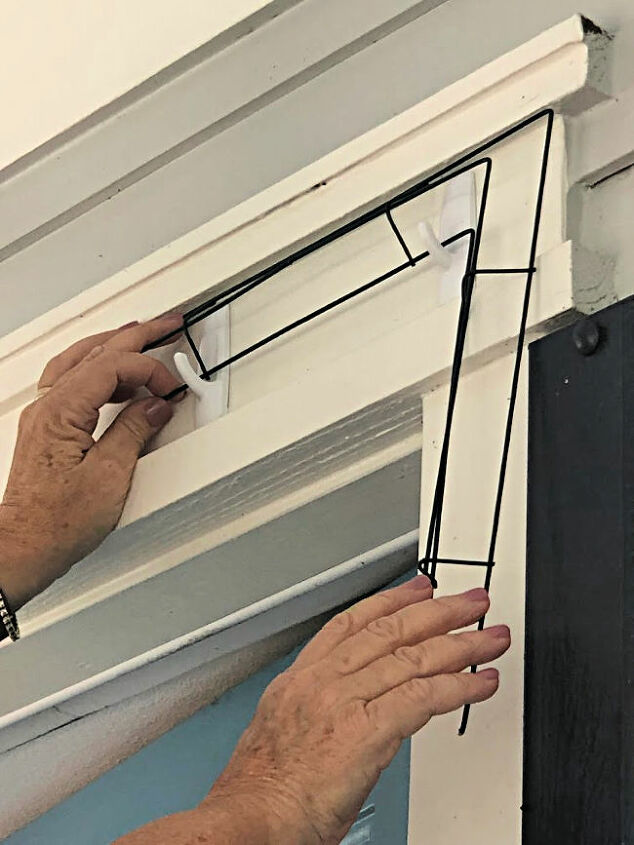 Make sure your hooks will easily support the wire frame.
Please Head On keep on Reading (>)