Note – depending on the size of your window, you may choose not to cut the sheet in half. However, for an average size window like I have, 1 sheet cut in half will cover the window perfectly.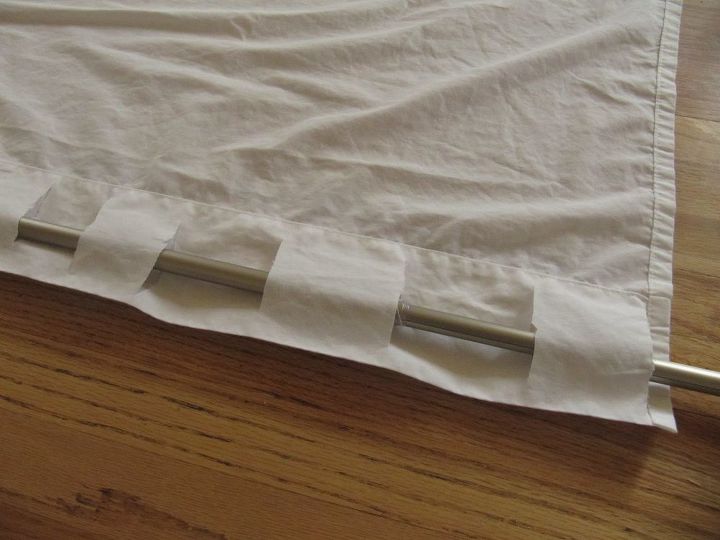 Next, I created tabs to hang it by. I cut slits into the top hem every couple of inches being careful to only cut the top layer. Make sure to start and end with a slit.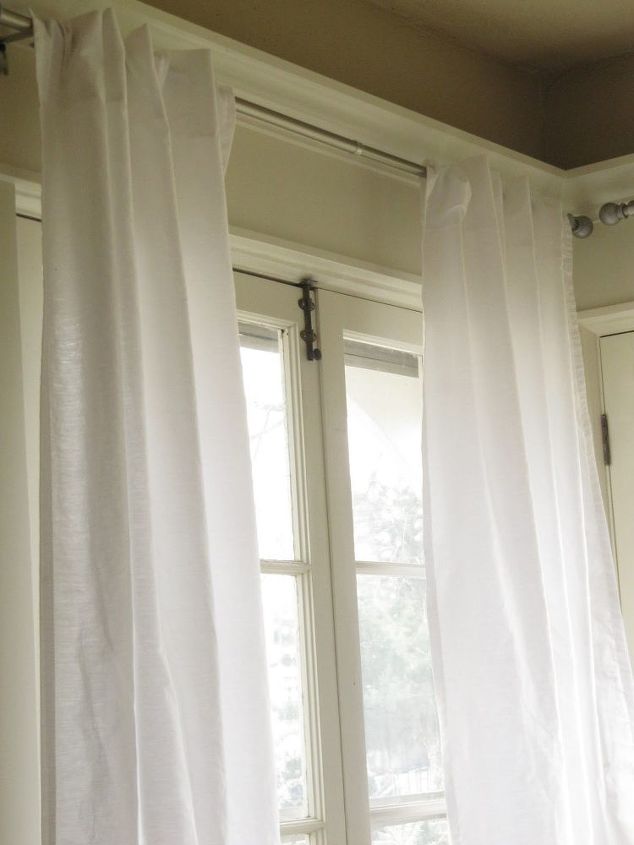 The reason for the slits is that it creates pleats in the curtain once hung.This helps them to look more like curtains and less like sheets.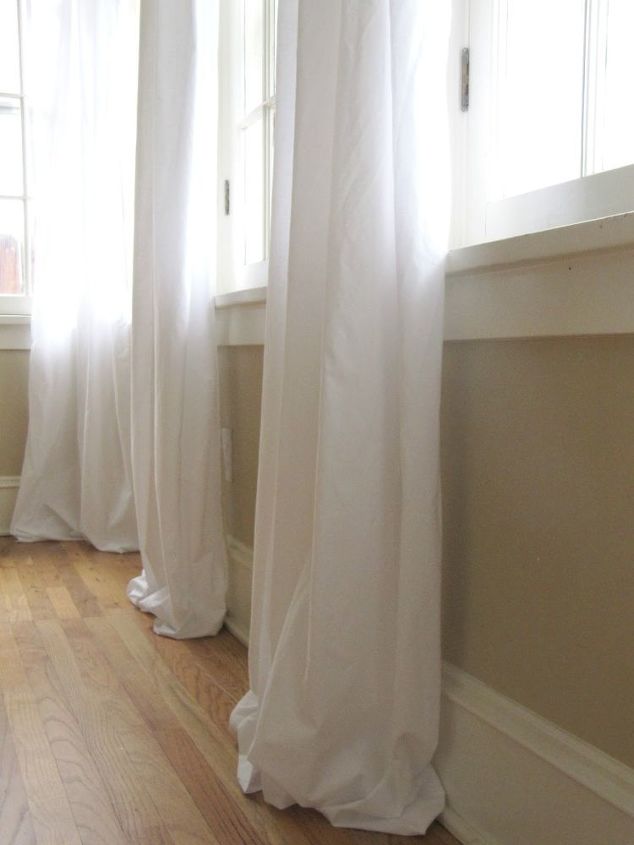 The sheets are longer then your average curtain, therefore you get that great puddling on the floor. If you don't like the puddle look you can also cut and hem the bottoms.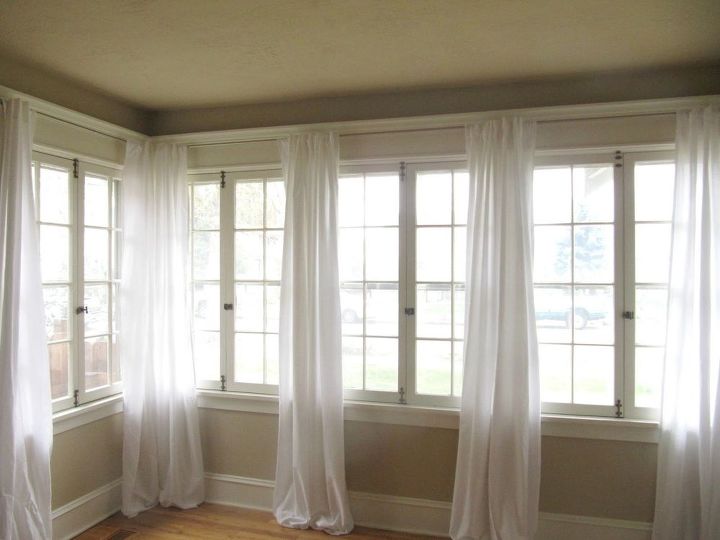 I am really happy with the way my curtains turned out. They are just what I needed in our sunroom, They don't cover up too much of the windows, they are lightweight, but they are still thick enough to give us the privacy we wanted.To see more, please check out my blog at the address below.