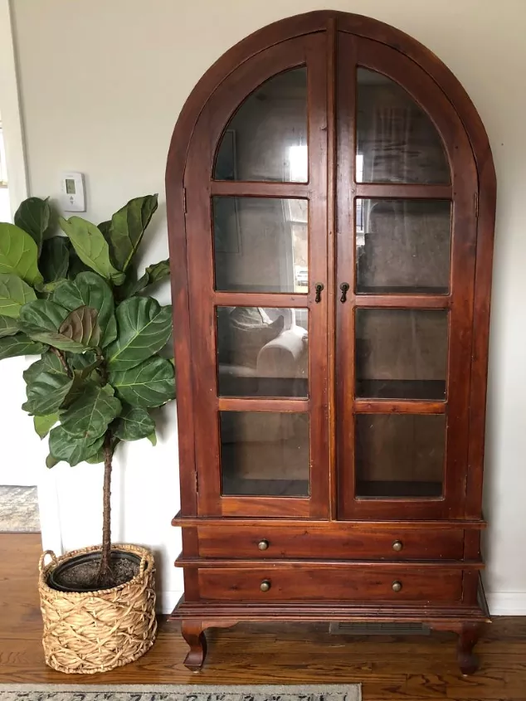 If you follow along on my Instagram you know that I am a sucker for an arch cabinet, especially ones like this one, with the legs and the drawers, its just beautiful. What isn't so beautiful about this piece is the dark stain, it just doesn't suit my style or my home.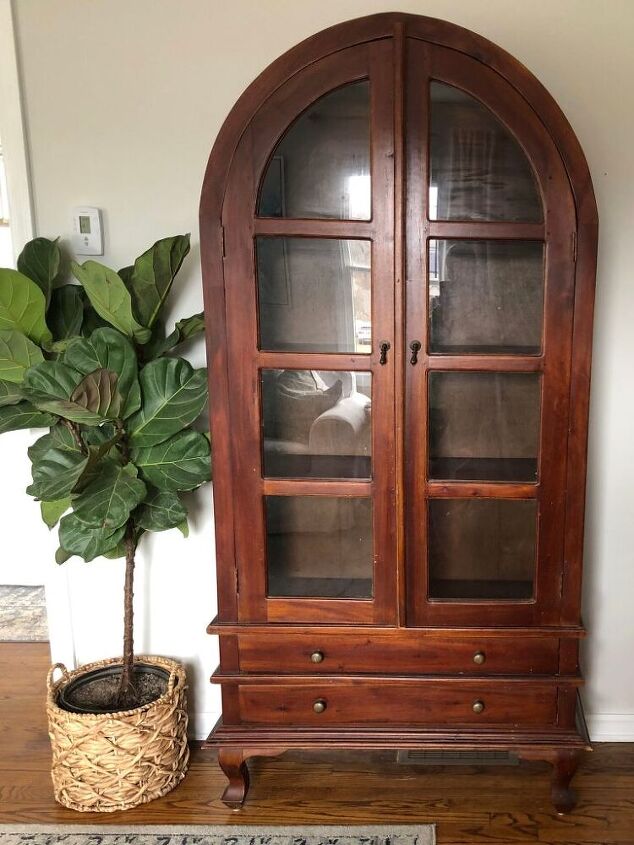 At first I wasn't sure what I wanted to do with this piece, however since I already have one that is painted I figured I would try to strip it down and see what was underneath that dark stain.
I started using the method that I used when I striped down my dining room table (I'll document that another time), which was using citristrip.
The citristrip is great for removing paint and stain from pieces, I used it entirely on my dining table. However, when I started to use it on the hutch, it just didn't seem to take the stain off as I wanted it to. So, I decided to break out my mouse sander and take to it.
I started by sanding down the side so I could get a sense of how it handled the sander. I actually had a helper!
I started out with 120 grit sand paper, and then once I realized it could handle sanding I went with a lower grit paper at 80.
I used the 80 grit to sand down the majority of this piece, and then I eventually went back and used a higher grit paper to smooth over top.